Recruitment is currently open, a total of 25 seats are available, online application at: RIBuilders.org/training-programs, or for more information call Betty Bernal at 401-500-9146 (mobile) or email at
bbernal@ribuilders.org
. 15 Week basic Carpentry Training Program. HS Diploma NOT REQUIRED! Must be at the intermediate level of English! ALL ages 17+ WELCOME! It is a 15-week basic carpentry career training program for participants who demonstrate intermediate English Knowledge and is designed to prepare job seekers looking for a career in residential construction or upskill current construction workers. With emphasis on contextualized English as a Second Language Training, participants will obtain 40-Hours of contextualized English training in construction terminology, employability skills and basic math for construction. 10-Hours Job Safety/OSHA for Construction, and 100-Hours of basic carpentry training. In addition, VESL participants can participate in manufacturer demonstrations, meet with industry experts, and refer to industry employers. At the end of the Program participants earn their 150 hours Certificate of Completion and their OSHA-10 Card. Classes are scheduled to start October 26, 2020, contingent to enrollment capacity, and will meet virtually Monday through Thursday 5:30 p.m. to 8:00 p.m. Virtual online start with Microsoft Teams and when it is safe class will transition to hands-on, in-person training at the Rhode Island Builders Association Vocational Training Facility, 10 Higginson Ave., Central Falls, RI 02863.180 Recruitment is currently open, a total of 25 seats are available, online application at: RIBuilders.org/training-programs, or for more information call Betty Bernal at 401-500-9146 (mobile) or email at
bbernal@ribuilders.org
.

Two of our grads are recognized by CS4RI! These graduates are going to college to study computer science. Way to go! #WarriorPride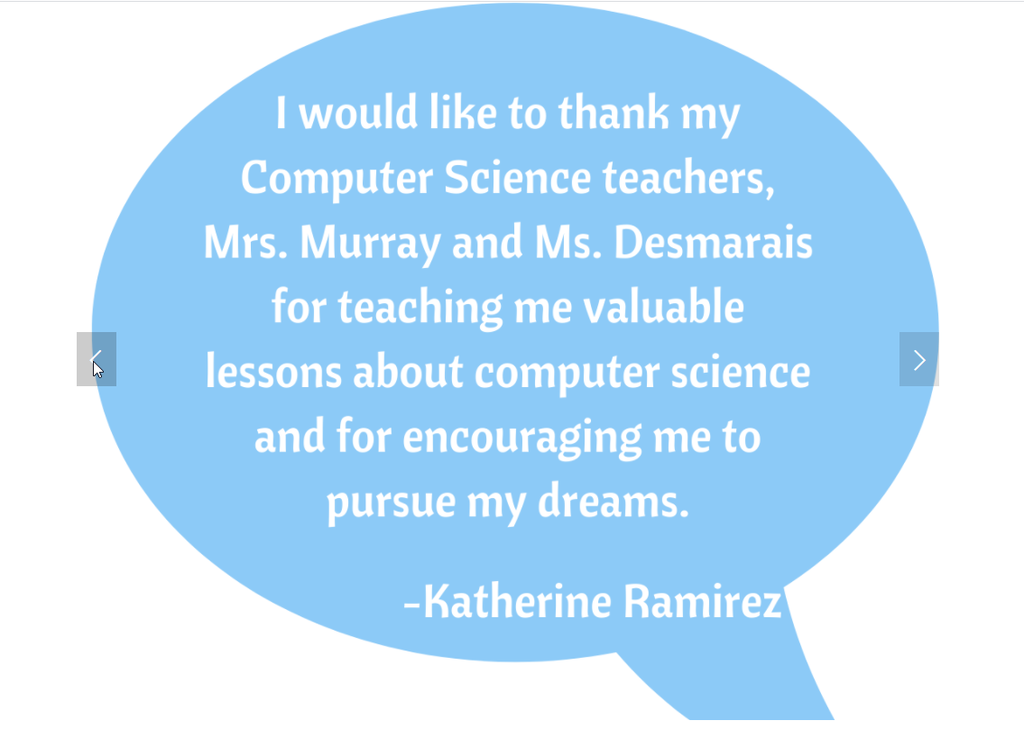 Attention students! Get up to $750 to take a Math or ELA class this Summer If you are going to be in 9th or 12th grade in September, sign up here (
https://ride.gosignmeup.com/Public/Course/Browse
) to take a fully online Math or ELA class for eight weeks from June 29 - August 21 and get paid up to $750 for completing assignments! You can choose to attend either a morning or afternoon virtual session every day for 30 minutes with the whole class, and will then complete assignments in small groups and independently. The Math courses will focus on making sure you are caught up and ready for class in September, and the ELA courses will be reading comedian Trevor Noah's Born a Crime. Learn more about the courses here (
https://www.prepare-ri.org/readiness
) !




Dr. Grant paving the way for #RIReadsatHome challenge. Who will be next to share their reading adventures? #ReadTogether #CFreads #CFSDgoesthedistance @RIDeptEd

BROKEN CHROMEBOOKS: We have learned that some of the Chromebooks that were given to families this week were broken. On Saturday, March 28 at Veterans Elementary school from 10am to 1pm, you can bring a broken device and receive a different one. You must bring the broken device with you. To ensure everyone's health, please only have one person from your family come. We will be following the guidance of social distancing and require everyone to be 6 feet apart and have only 10 people at the location at a time. We ask that if your last name begins with A-M please come between 10am and 11:30am and if your last name begins with N-Z please come between 11:30am and 1pm. Saturday we will also be attempting redeliveries for grades 2nd-8th. Please note there are no additional Chromebooks or hotspots available. If you need wifi, please call COX about their 2 FREE months at 888-234-3993. If you have support questions, including username and password, please email
cf-technology@cfschools.net
.




📣 Congratulations, Nayeli! RI state Poetry Out Loud winner! Nayeli will be heading to Washington DC later this year to represent! 🏆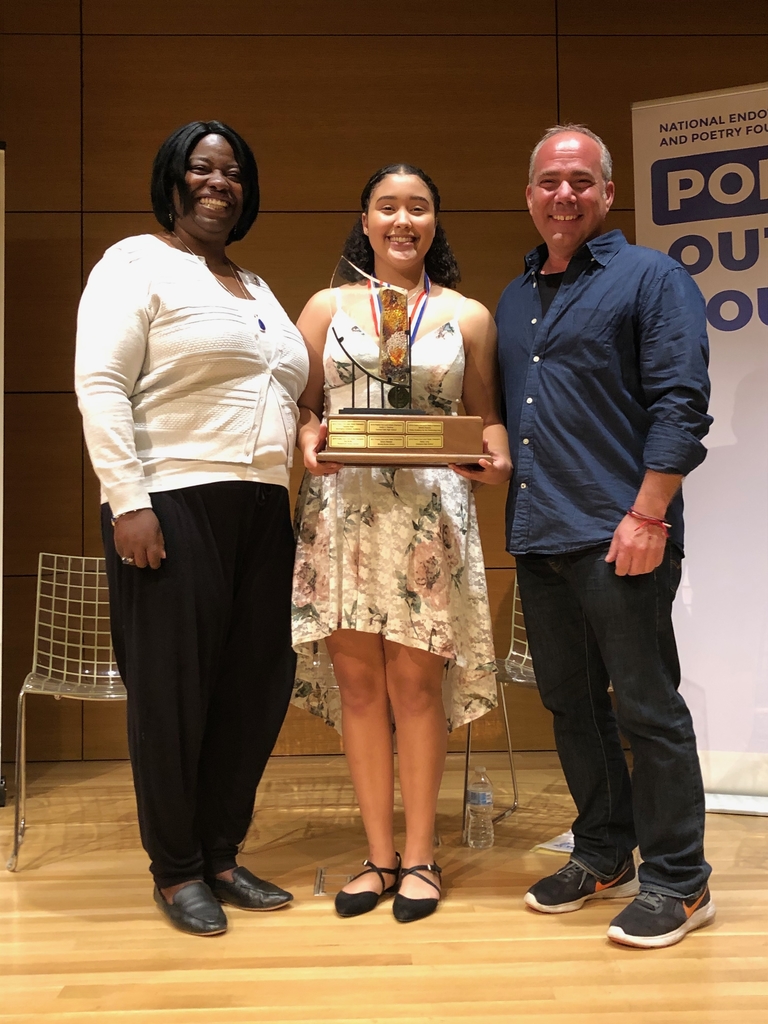 COVID-19 Guidance From: Dr. Michael Fine Children with just a runny nose, a dry cough or a fever lower than 100.5 are usually fine recovering at home and rarely need medical attention Children with shortness of breath or unrelenting cough, a temperature over 100.4 for more than 2 days or who aren't drinking or who haven't passed urine in 24 hours should call their doctor or clinic or come to Express care at the Central Falls Neighborhood Health Station, another express care, urgent care, or emergency room. Hospital emergency rooms and Rescue should be used only for Real emergencies. Help our heros by making good choices. Every should have a thermometer and, if possible, an oxygen saturometer at home and know how to use them. These simple devices, which cost less than $10, will help your doctor help your child if you have to call your doctor at night. Michael Fine MD
www.michaelfinemd.com

Black History Month Performance Wednesday, February 26th was a huge success. NAACP was in the house, Spoken word artist, Dance performances and poetry by our students, and "Roll out the Black" - exhibit and presentation of Black Memorabilia by Onna Moniz-John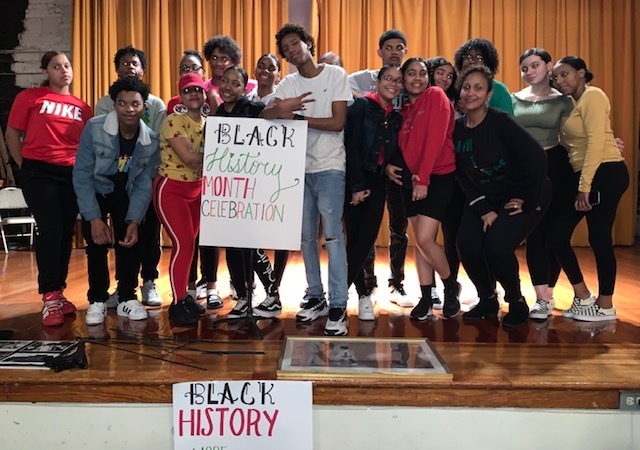 Congratulations to Katherine Ramirez (12th grade) for being one of the Rhode Island winners of the 2020 National Center for Women and Information Technology's Aspirations in Computing Award and to Ms Desmarias for being awarded the Educators Aspirations in Computing Award.
https://www.aspirations.org/
#WarriorPride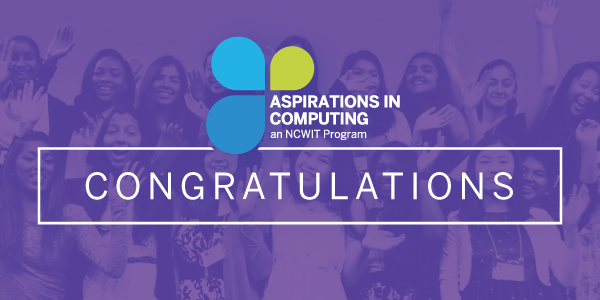 The next Special Education Local Advisory Council (LAC) meeting will be March 4, 2020, from 5 pm to 7 pm at Calcutt Middle School, in the Cafeteria, located on 112 Washington Street, Central Falls. RIPIN will be presenting The Right Questions Workshop.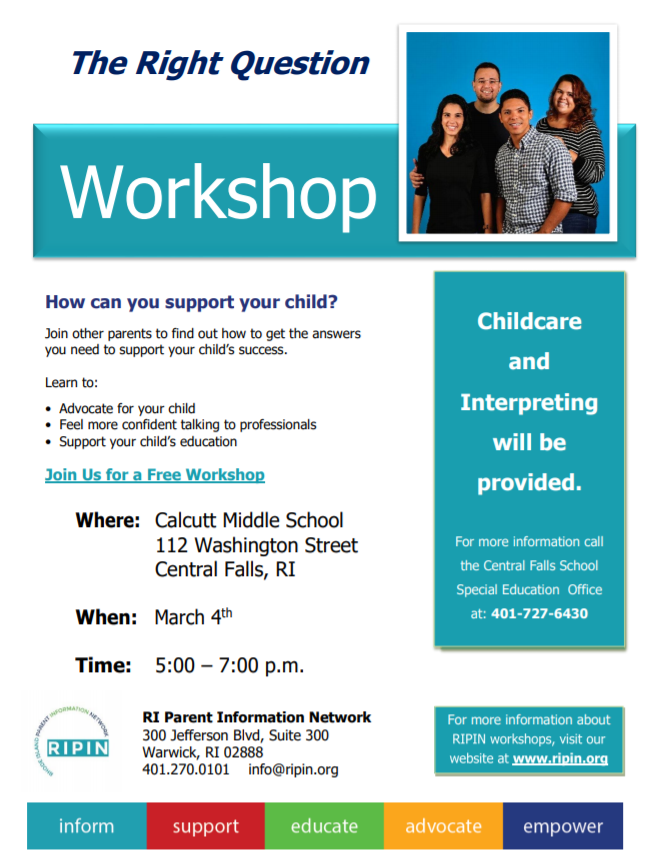 CFHS Senior Anthony Harris shows off his Makerbot Innovator Certificate that he earned in Engineering 2 class. As part of Engineering 2 students have the opportunity to earn this industry recognized certificate which shows they have completed classwork that enables them to design for and print on 3D printers.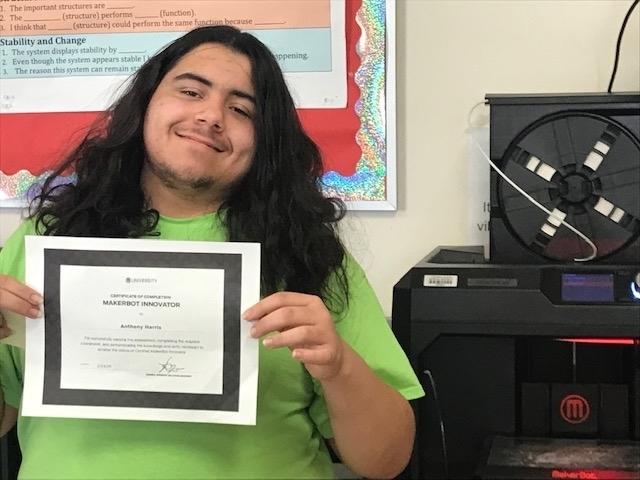 Familias, recuerden que la escuela comienza de nuevo mañana. ¡Vamos por el 100% de asistencia para todos los 3,000 estudiantes de CFSD! Families, remember school starts again tomorrow. Let's go for 100% attendance for all 3,000 CFSD students!

Just a snap shot of the creative, collaborative, and verbal and non verbal communication skills on display in PE this week. Students were asked to accept the challenge of bringing their peers across the gym. Each group collaborated effectively to choose a method of travel for each peer using weighted bars then chose a member to travel across the "ladder". The significance of the ladder tells the story of how taking your time to complete assignments is an effective way to achieve success. When groups rushed to be the first to finish, it never worked out for them. When they took their time, worked together and played close attention to details the outcome was a success. #PEsaveslives Sincerely, The PE Guys, Lou, Lap, Fic and Nick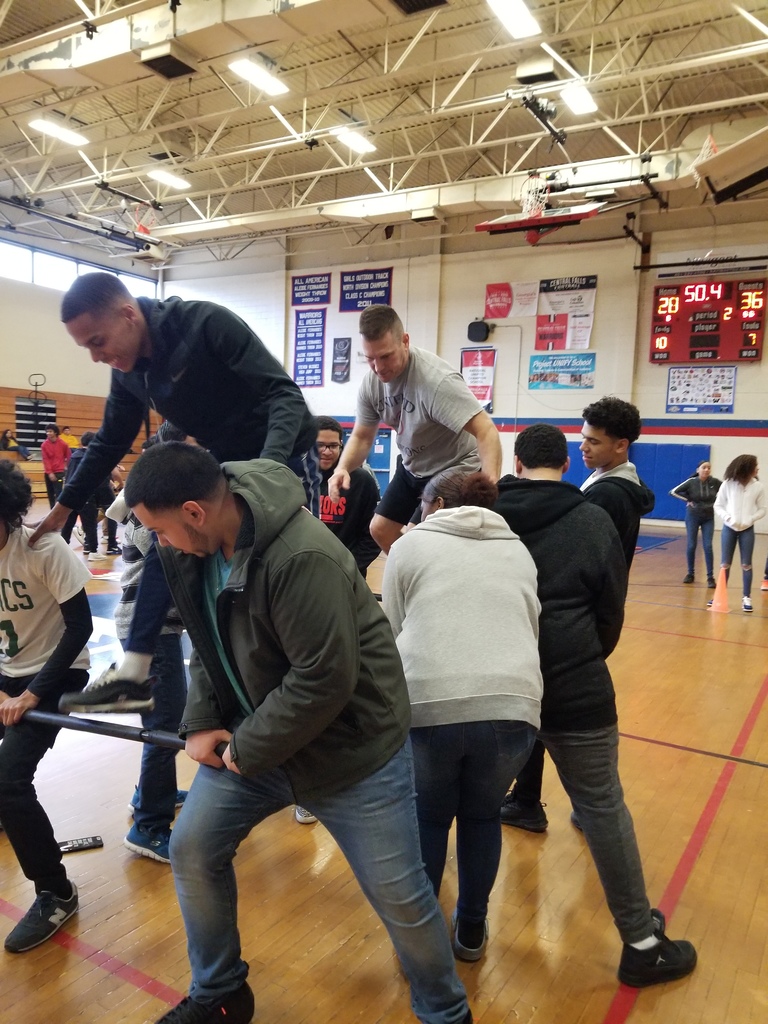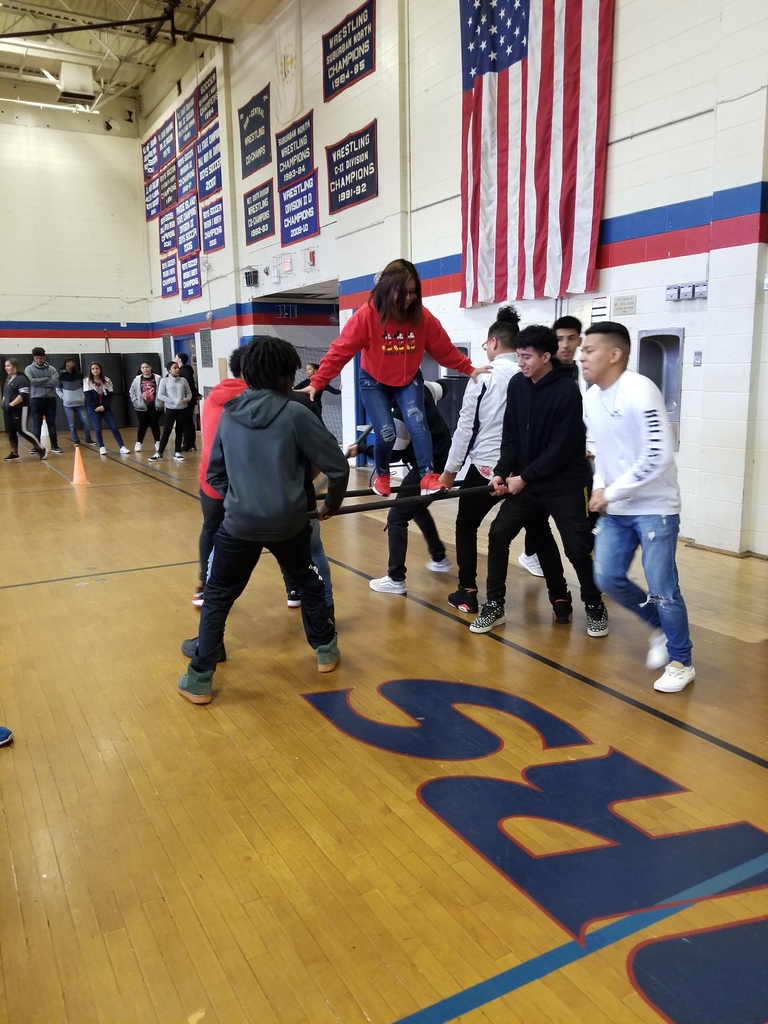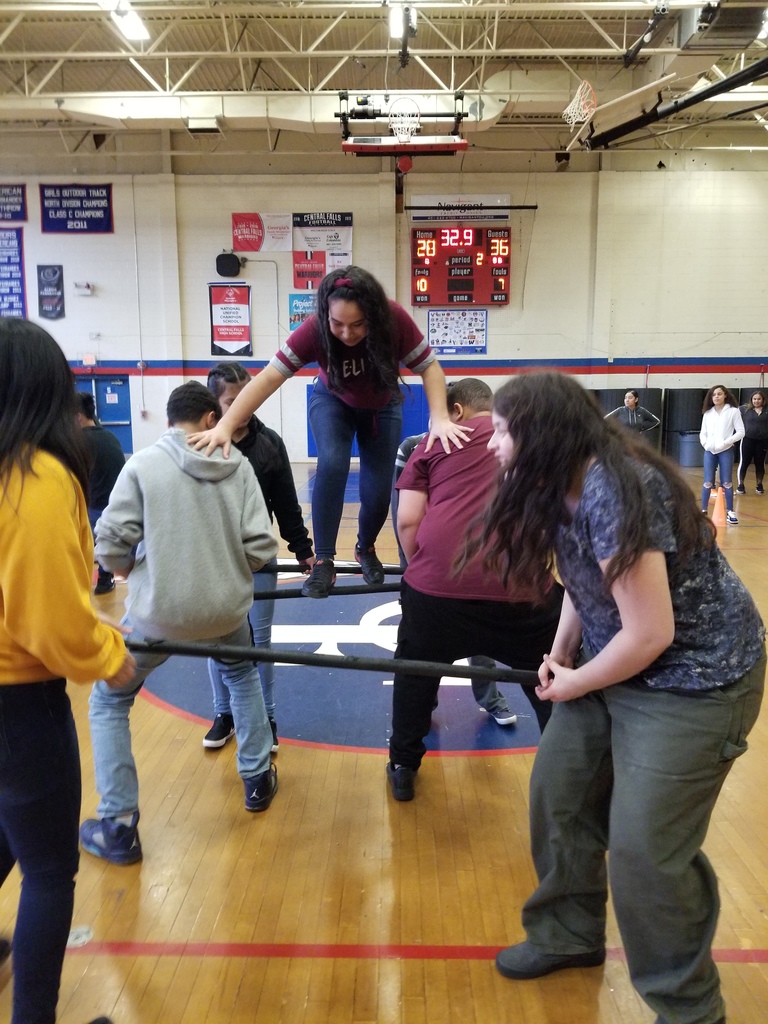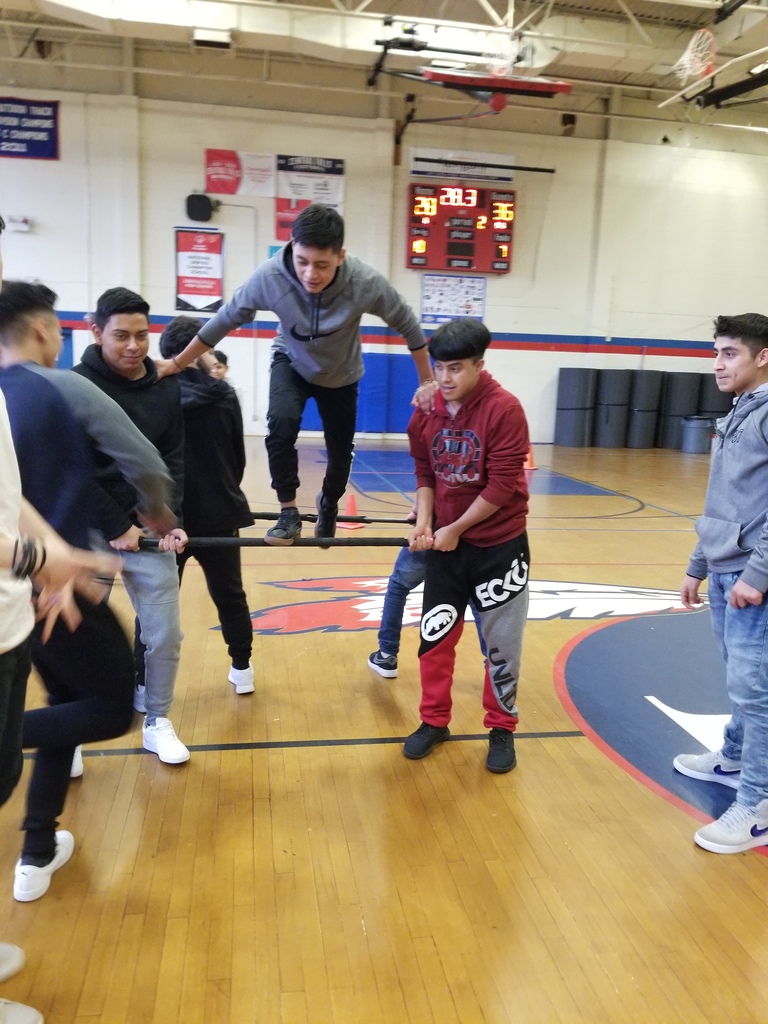 Dear Ms. Vollucci and Artists, I'm so pleased to let you know that the portraits you created were delivered to the children in Pakistan, and they absolutely loved them! As you will see in the following video, the children were so excited to receive your artwork and very touched by your efforts. They fully understood that creating the portraits was a way to show them how much you care about their well-being and their future. Your students may be interested to know that they were joined in this effort by over three thousand young artists. Therefore, rather than focusing on any portraits individually, the purpose of this video is to share the collective joy and excitement of all the children together. We hope you enjoy it!
https://vimeo.com/memoryproject/pakistan2020
Thank you for helping us build international friendship through the arts. It is our true privilege to do this work with you, and we very much hope to have that privilege again. Gratefully, Ryan Egan Portrait Program Coordinator The Memory Project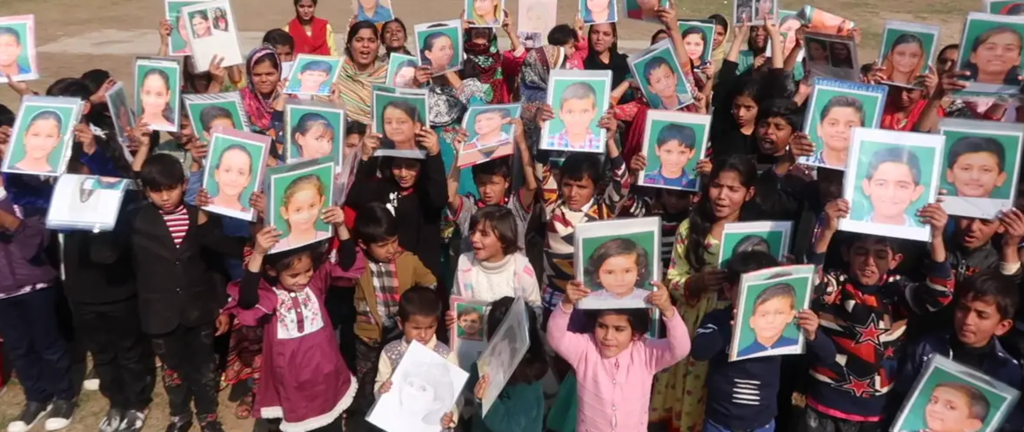 Have a heart, give blood. Happy Valentine's Day!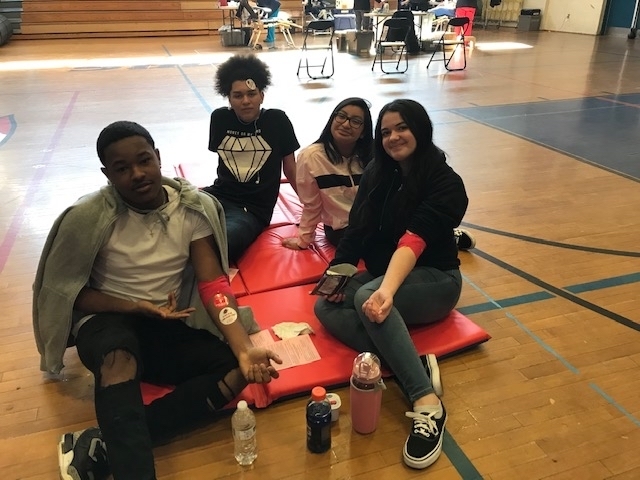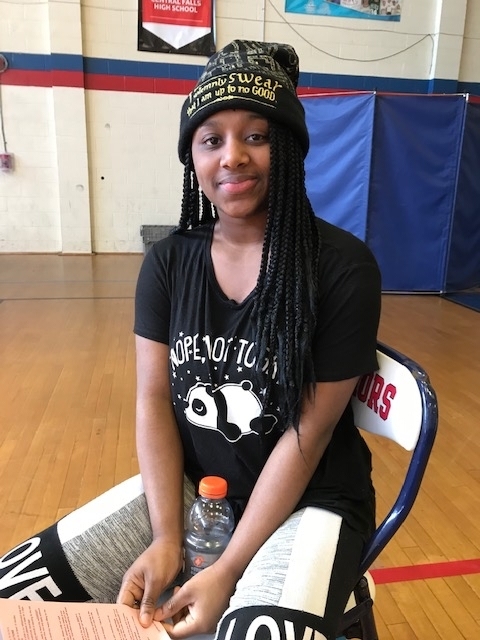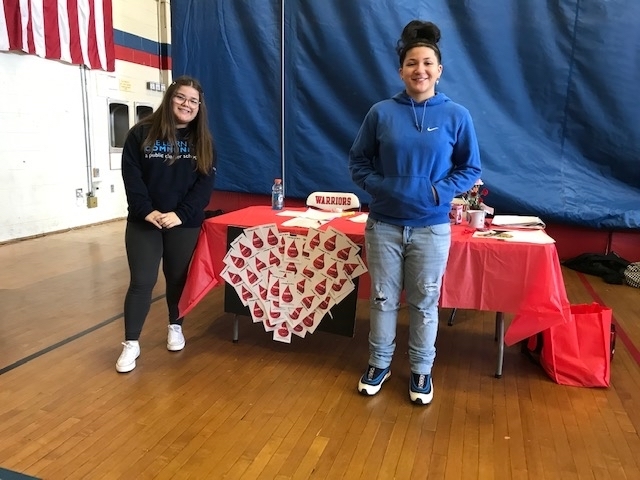 Congrats to the Boys and Girls Indoor Track & Field Teams in their performances at Division Championships. On the Boys side, Helton Depina and Omar Benetiz Jr. Were the only 2 sophomores to place top 9 in the 300m dash. Both athletes hit personal best with 39.47 and 39.78 seconds to qualify them into Class B Championships this Saturday. To end the day, the same 2 athletes along with Junior: Luigy Taveras and Senior: Rui Varela Sanches earned 5th place in the 4x400m relay. On the girls side Yageilys Galva and Katherine Rocha were among the top 4 sophomores to place in the top 8 for the 300m dash. A stellar performance came from the throwing team of Elaine Vaz Ramos, Eliane Chantre, and Alberli Hernandez who place 1st, 4th, and 6th with new lifetime bests in The Weight Throw and also qualifying them for the Small Class Championships this Saturday. Elaine not only earned 3rd place All Division in the shot-put but defended her Championship title in The Weight Throw with a mark that puts her in the Elite category for National throwers across the country.