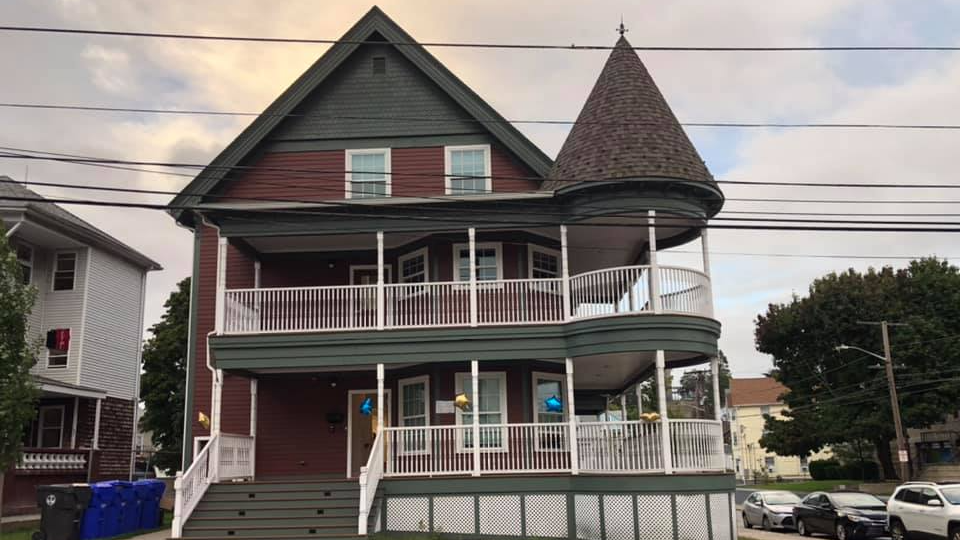 Thanks to a significant philanthropic commitment from the McKenna Family to grow educational opportunities for Central Falls youth as a way to pay tribute to their parents – who were lifelong Central Falls educational leaders – the idea of transforming a community eyesore into a strategic educational hub was born. Now, five years later, the McKenna Center for Teaching, Learning and Research is ready to begin benefitting our community and beyond.
The Center is an exciting next step in the essential work of revitalizing Central Falls. It is a vital component to bridge the performance gap in Central Falls and prepare our students to be successful participants and partners in their community. Along with meeting the goals of the Central Falls community and promoting the District's core values of EQUITY, EMPOWERMENT, and EXCELLENCE, the Center's overarching goal is to share findings, successes and challenges with other urban communities throughout Rhode Island and pilot replicable programs in urban education, community development and healthy communities.
The McKenna Center will be home to student-centered learning opportunities and student support for the youth of our city and a first of its kind teacher professional development center. The space will allow for one-to-one collaborative student learning experiences, bringing invigorating teaching talent to the city, and promoting the stimulating research techniques that Central Falls is becoming known for. The Center will serve as a laboratory to develop and pilot sustainable, replicable practices strategies.
Along with recognizing former superintendent Dr. Fran Gallo's vision and leadership, we would like to recognize the following public and private partners for their support of this critical initiative:
| | | | | | |
| --- | --- | --- | --- | --- | --- |
| | The State of Rhode Island | The Bill & Melinda Gates Foundation | | | Sandy and Dottie McCulloch |
| The City of Central Falls | The Central Falls School District | | | | The Providence Journal Legacy Charitable Fund |
We welcomed parents, students, and community partners. After-school program experts provided information to parents and students about the benefits of participating in their programs. Our Homeschool Liaisons, the Registration Team, and our Chief of Equity Officer, Mrs. Martinez, provided families with information on the resources available at The McKenna Center. Special thank you to our Family Support Director, Mrs. Debarros, for coordinating this activity and leading everyone to make it a success.
McKenna Offices:
CFSD Registration & Outreach Center
Office of Equity & Empowerment