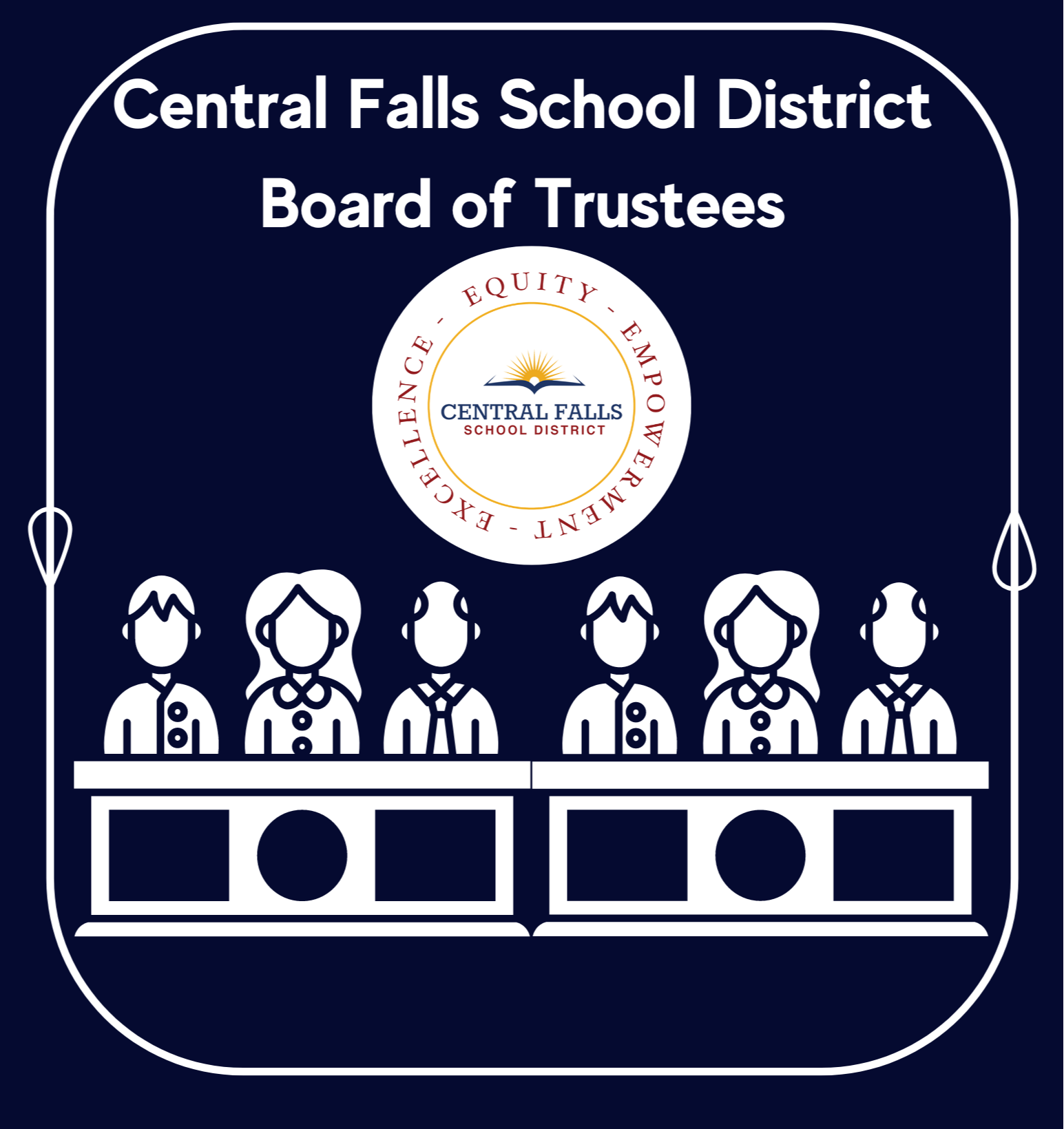 The Central Falls Board of Trustees and the Central Falls School District staff appreciate your interest in our schools. We serve a safe, nurturing learning environment for our children. We are firmly committed to our responsibilities to the community and our students. Our community is rich in racial diversity. We continuously strive to provide a high-quality public education that serves our community. Our work is best exemplified in the accomplishments of our students in academic, co-curricular, and community activities.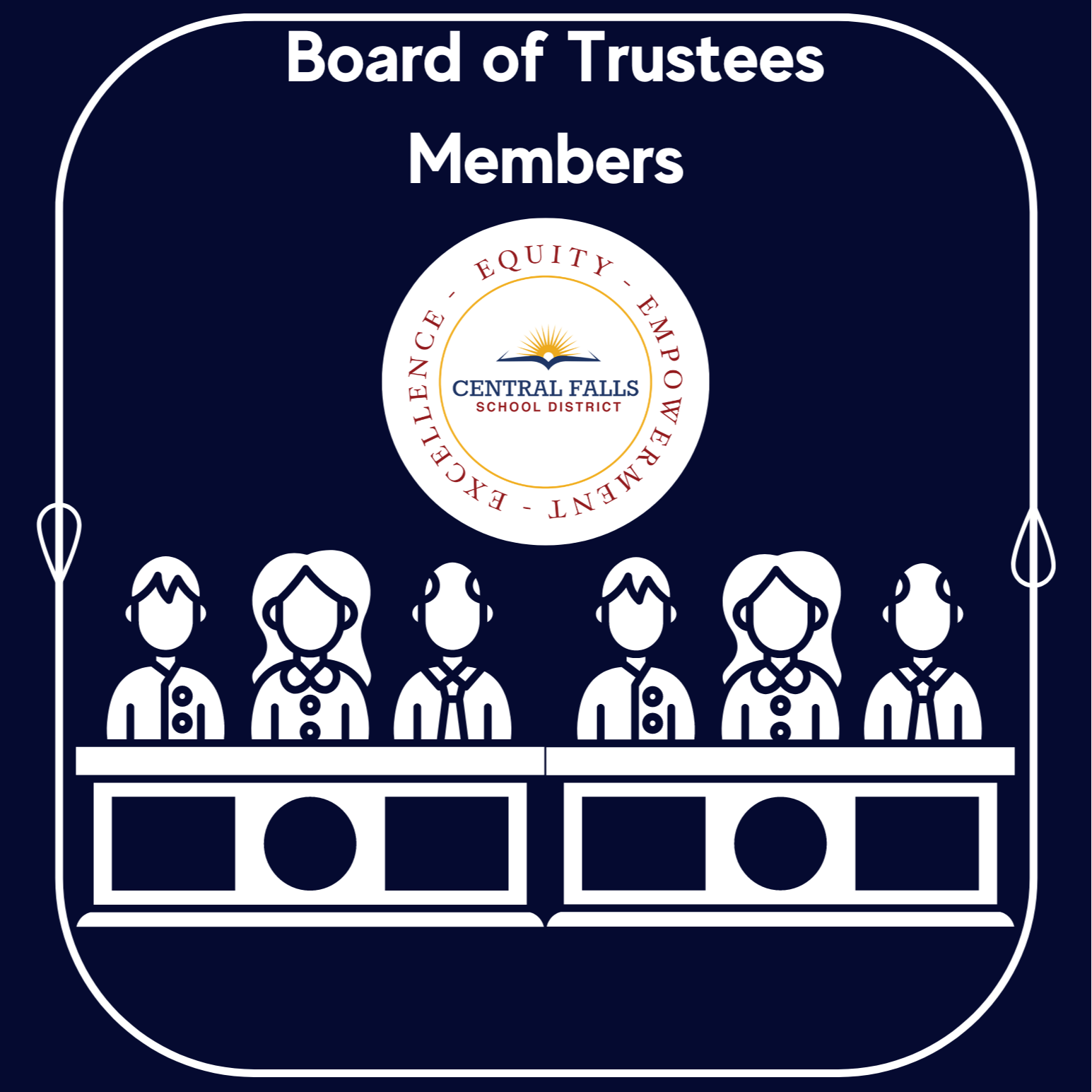 Board of Trustees Members
The Central Falls Board of Trustees consists of the following members: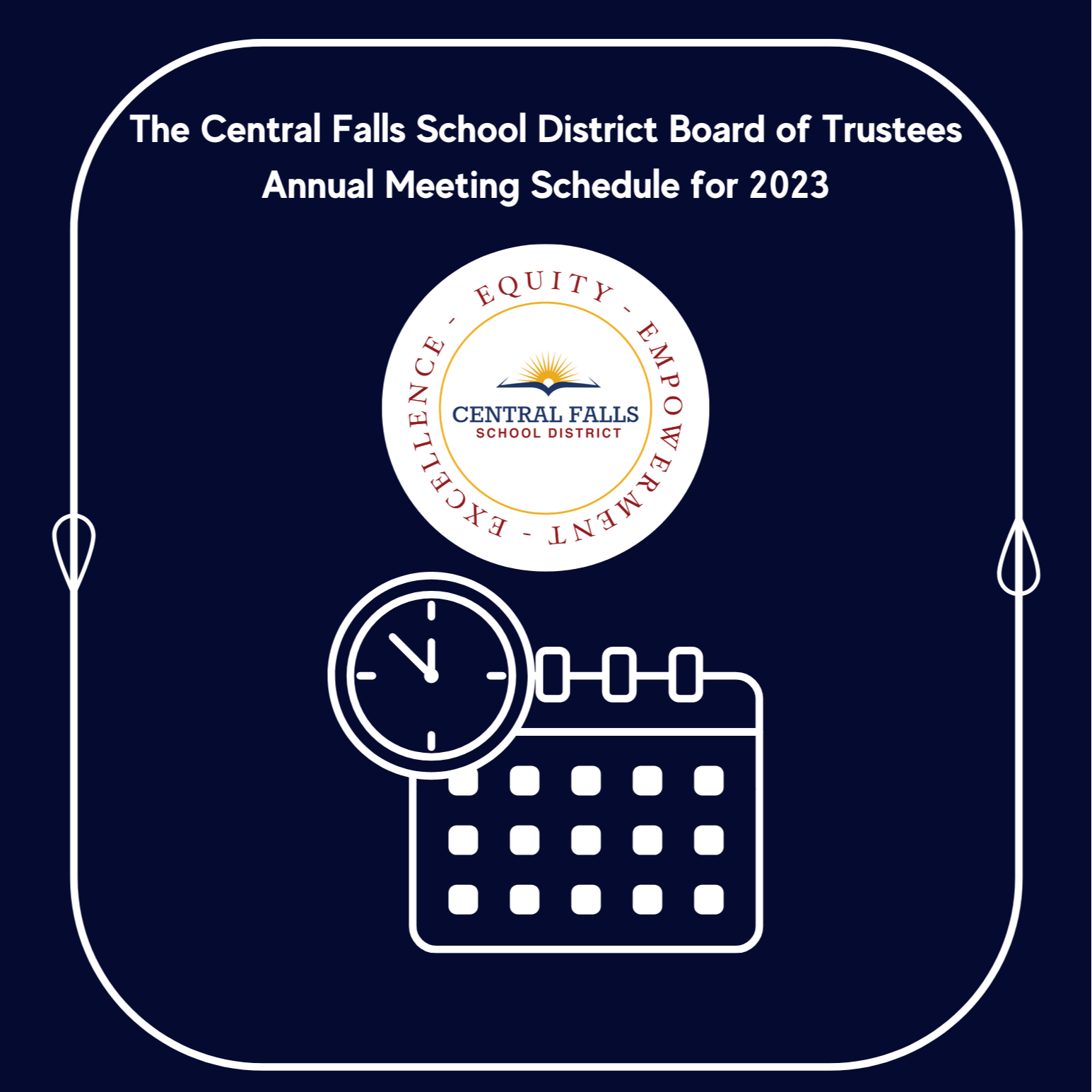 The Central Falls School District Board of Trustees
Annual Meeting Schedule for 2023
Please click Here
Unless otherwise noted/advertised, The Central Falls Board of Trustees meetings are scheduled for the 4th Tuesday of each month. The meetings are expected to be held at 24 Summer Street, Central Falls, RI 02863 (Central Falls High School Cafeteria) at 5:30 p.m.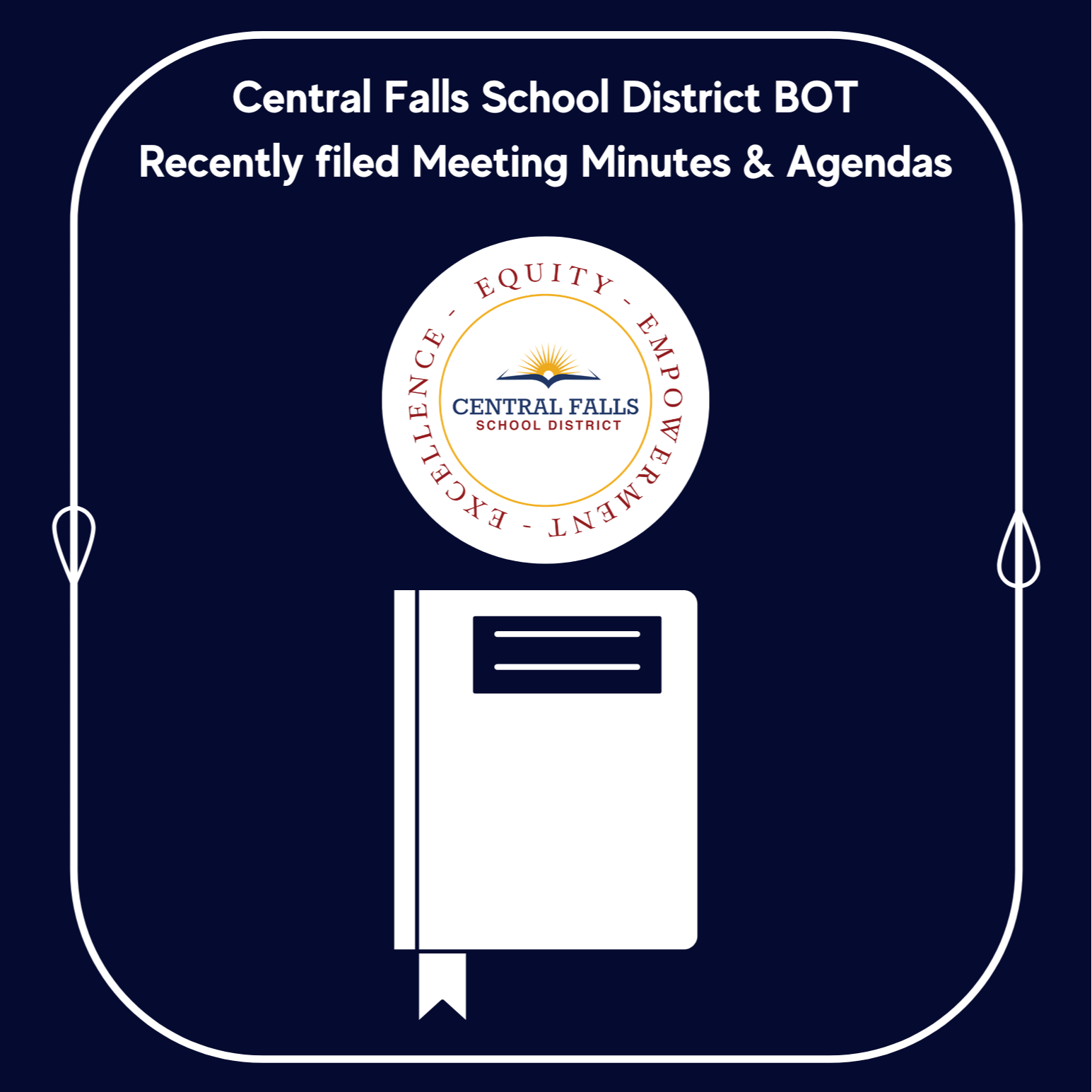 Central Falls School District
Recently filed meeting Minutes & Agendas
Please click Here - Instructions on how to search for agendas and minutes are below.