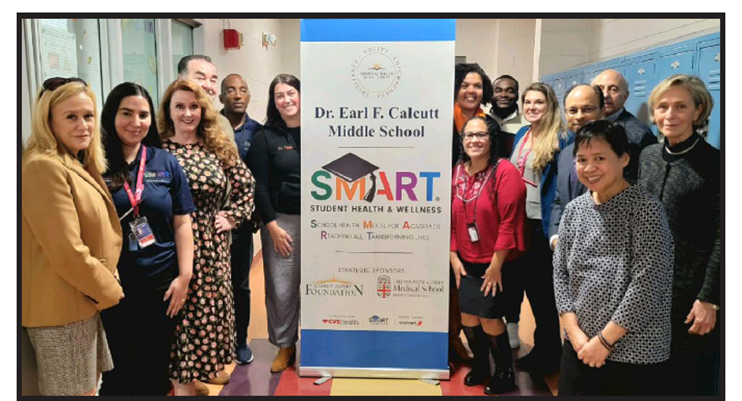 SMART®

is celebrating its 10th year anniversary!
"In the summer of 2021, GGC supported the Warren Alpert Medical School of Brown University's successful application to the Warren Alpert Foundation to expand and enhance the SMART® Model's reach to underserved Rhode Island students. With a generous grant from the Warren Alpert Foundation and additional support from CVS Health®
Central Falls School District was selected as one of two districts to receive a SMART® Clinic and SMART® Plus (SMART® Plus) program."
Wondering what SMART® is all about?
"SMART® (School Health Model for Academics Reaching All and Transforming Lives) aims to break the cycle of poverty and improve the trajectory of lives by supporting academic achievement with onsite SMART® Clinics. SMART®Clinics are designed to identify and address the physical, behavioral, social, and emotional barriers to classroom success through the proactive delivery of integrative health services embedded in the school, creating an environment conducive to learning.
The SMART®Model delivers a comprehensive, system-wide strategy for "Whole Child," education-driven health services provided by an integrated, onsite clinical team and built on the numerous, well-documented interconnections between student health, education, workforce success, and health status as an adult."
Learn more about SMART®'s work in the 10th-anniversary report (Look at SMART®'s work in Central Falls on pages 10 and 12)
Source of information: SMART® CLINIC 10th- Anniversary Report.
To learn more about the SMART® work, please visit their website 🌐