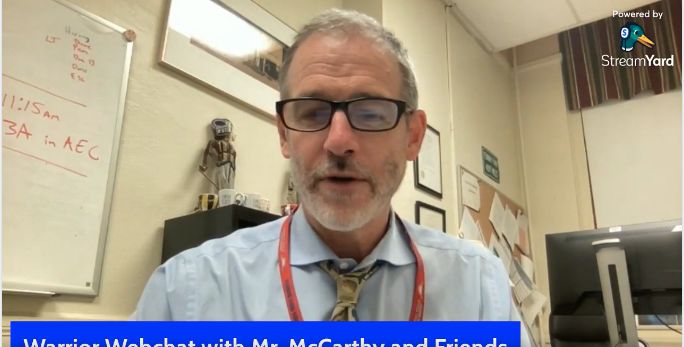 Our Students and Teachers are incredible! Our Students and Teachers are amazing! Safe trip, minibote! Central Falls elementary and high school students collaborated with Rhode Island University's #URIGSO & Educational Passages to build the ' Square Mile ', launched from #RVEndeavor last weekend by Central Falls High School teacher , Alison Murray. Follow Square Mile's journey!
https://educationalpassages.org/boats/squaremile/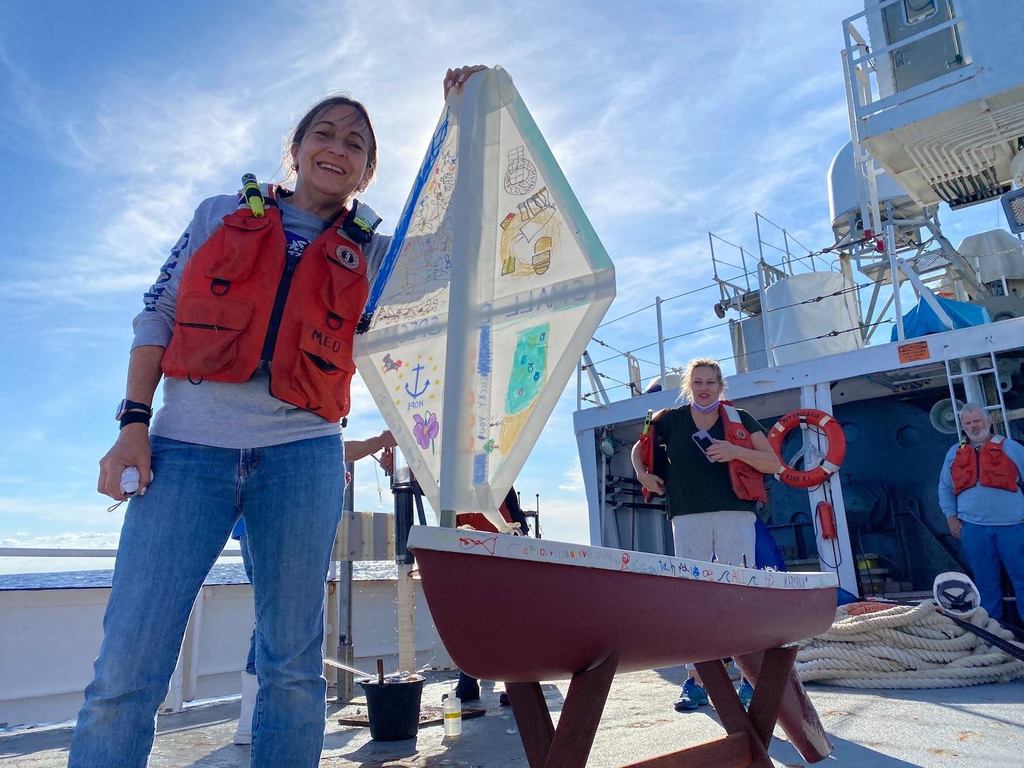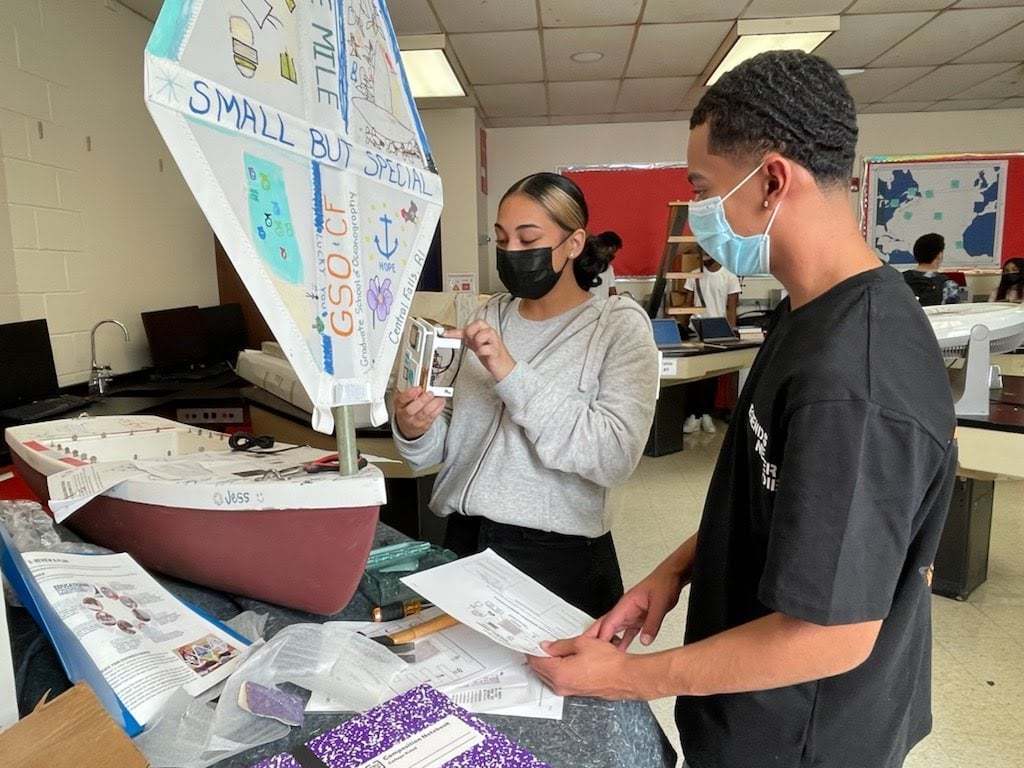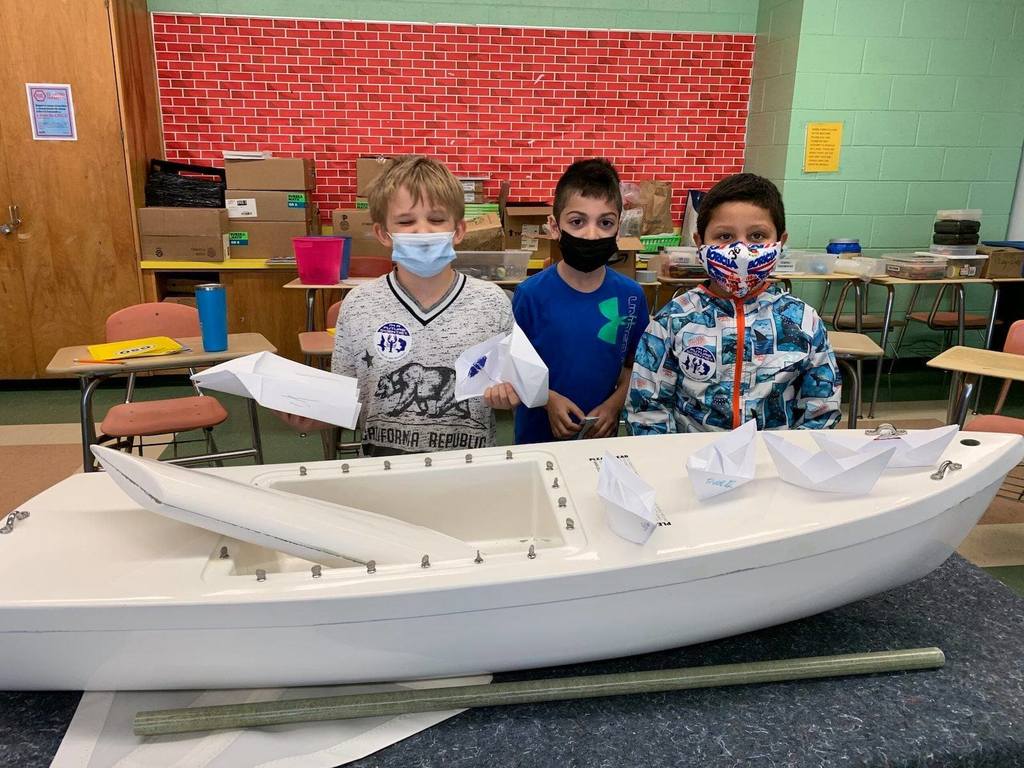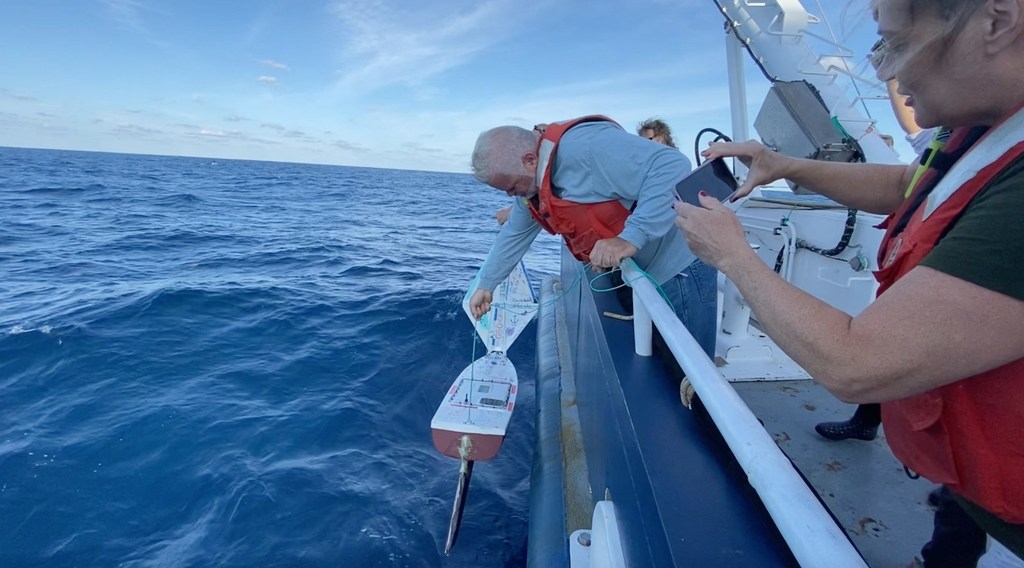 CFSD Board of Trustees Meeting Date: October 7, 2021 Location: 112 Washington Street, Central Falls RI 02863 (Calcutt Middle School Library) 5:30 PM To join virtually, please use the following link:
https://us06web.zoom.us/j/84097951446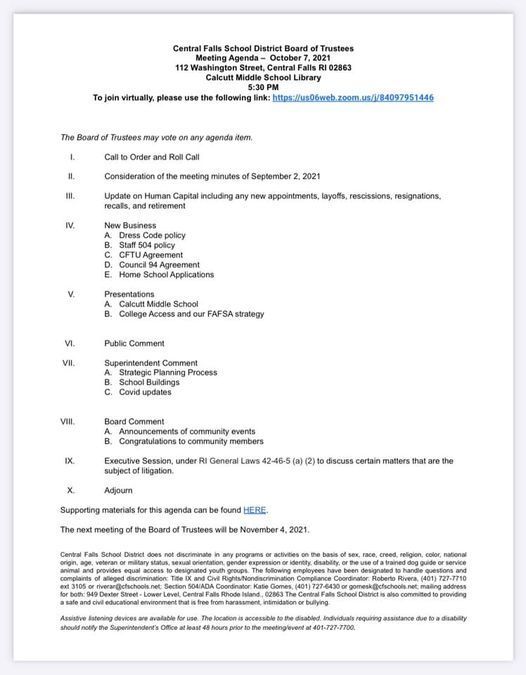 ATTENTION CF PARENTS: This summer the Central Falls Schools community will directly DECIDE how to spend part of our COVID-19 Relief funds to start the 2021-22 school year strong. It's called VOCES CON PODER. Come to an info session to learn more about how to get involved Virtual - Friday, June 4, 10:30-11:30am, Zoom link provided after RSVP *Interpreters provided In-person - Tuesday, June 8, 5:30-6:30pm, Central Falls High School Cafeteria *Refreshments, childcare and interpreters provided PLEASE RSVP: tinyurl.com/VCPRSVP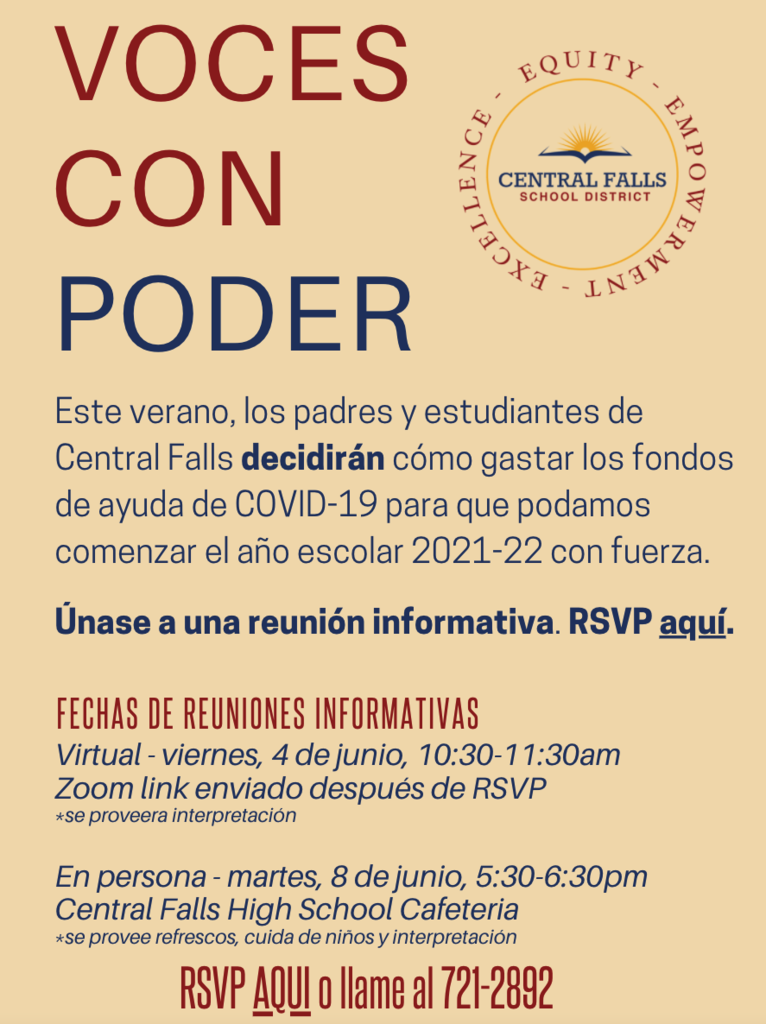 Happy to report another day of ZERO positives with our in district asymptomatic testing. Thanks RIDE and RIDOH for the opportunity for student and staff testing. Here's to staying positive and testing negative!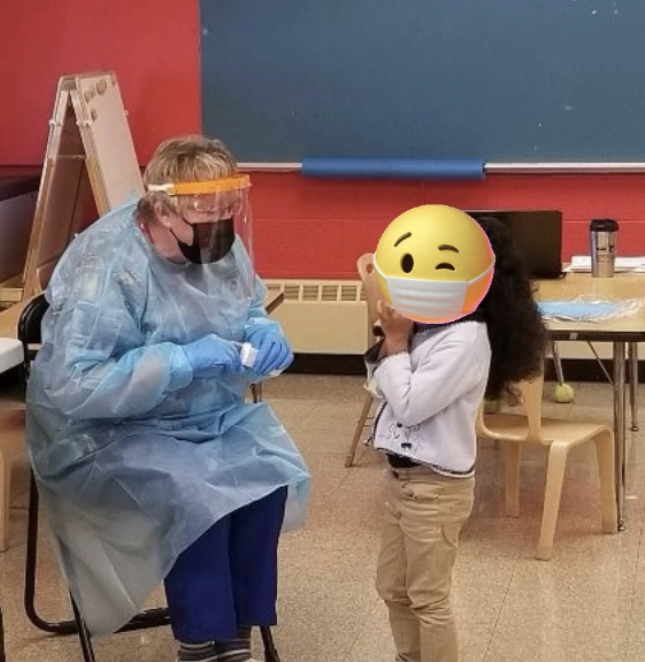 Families, Students, Team Members: We want your feedback on Distance Learning to help drive our planning for School Year 20-21. Thanks in advance for completing and sharing the surveys. Please note the group and language in the title to determine which is designed for YOU! bit.ly/CFfamilyenglish bit.ly/CFfamilyspanish bit.ly/CFfamilyportuguese bit.ly/CFstudentenglish bit.ly/CFstudentspanish bit.ly/CFstudentportuguese bit.ly/CFteacherenglish bit.ly/CFteacherspanish Familias, estudiantes, miembros del equipo: queremos sus comentarios sobre el aprendizaje a distancia para ayudar a impulsar nuestra planificación para el año escolar 20-21. Gracias de antemano por completar y compartir las encuestas. ¡Tenga en cuenta el grupo y el idioma en el título para determinar cuál está diseñado para USTED!

Join us for a Rally for Equitable Funding for CF Schools - Wednesday 6.17, 2:30pm, RI State House

#DevicesGoToSchool A huge thank you to @RIDeptEd @InnovateRI and Microsoft Corp. for laptops to be used by @CFSchoolsRI students as part of our distance learning. #CFSDgoestheDistance @D_Fairchild @sdowneytoledo @AInfanteGreen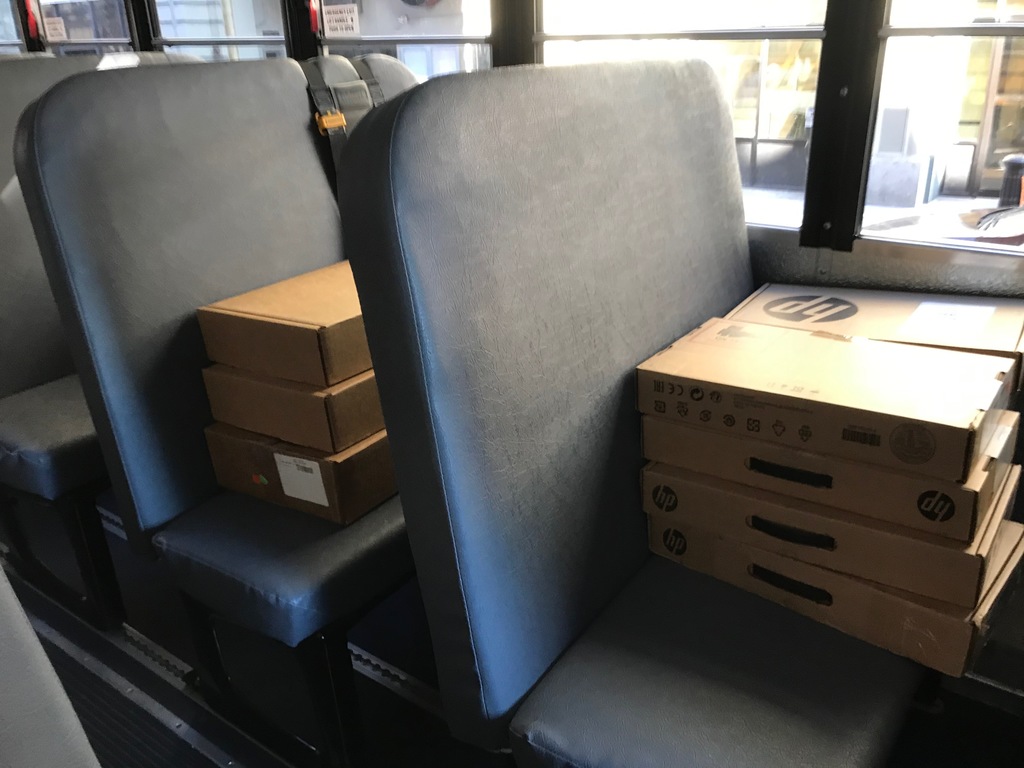 Monday, March 30, from 9-3pm, we will be delivering Chromebooks to 1st graders that do not yet have a device in their household and reattempt deliveries for students in older grades. Thank you for your patience as we shifted to delivery for the health and safety of everyone!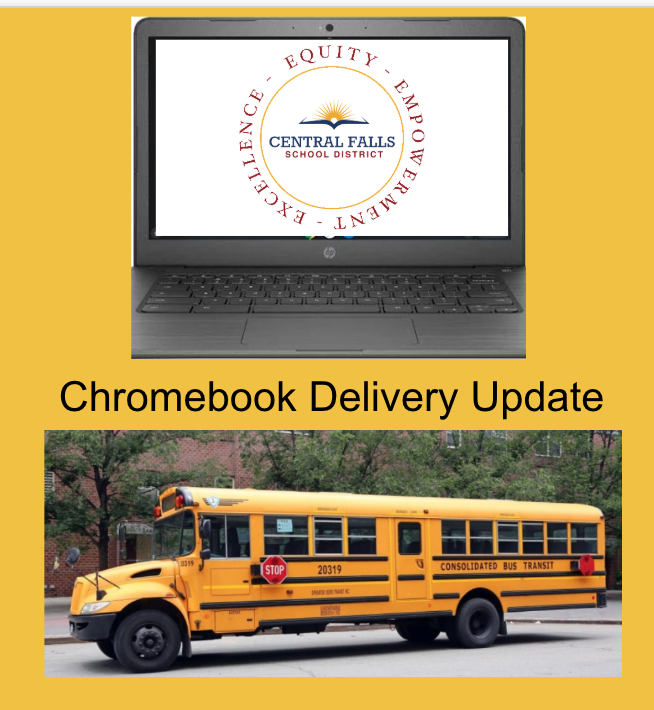 BROKEN CHROMEBOOKS: We have learned that some of the Chromebooks that were given to families this week were broken. On Saturday, March 28 at Veterans Elementary school from 10am to 1pm, you can bring a broken device and receive a different one. You must bring the broken device with you. To ensure everyone's health, please only have one person from your family come. We will be following the guidance of social distancing and require everyone to be 6 feet apart and have only 10 people at the location at a time. We ask that if your last name begins with A-M please come between 10am and 11:30am and if your last name begins with N-Z please come between 11:30am and 1pm. Saturday we will also be attempting redeliveries for grades 2nd-8th. Please note there are no additional Chromebooks or hotspots available. If you need wifi, please call COX about their 2 FREE months at 888-234-3993. If you have support questions, including username and password, please email
cf-technology@cfschools.net
.

Friday, March 27, we will be delivering Chromebooks to students in 2nd, 3rd and 4th grade that do not yet have a device in their household. Deliveries will take place between the approximate hours of 9AM and 3PM. We will also reattempt deliveries for students in older grades.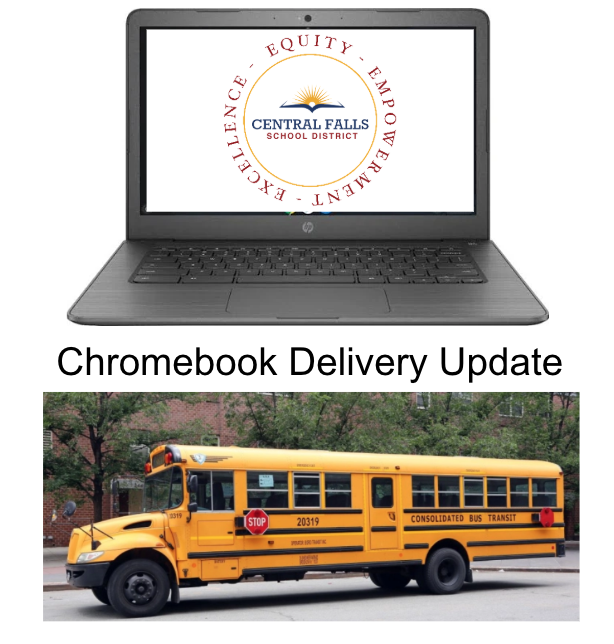 Teachers are superheroes everyday and how they have shown us new ways to support students in this transition are just further examples of #CFEducatorExcellence and how #CFSDgoestheDISTANCE THANK YOU TO ALL OUR TEACHERS AND FAMILIES FOR COLLABORATING AND KEEPING THE LEARNING GOING!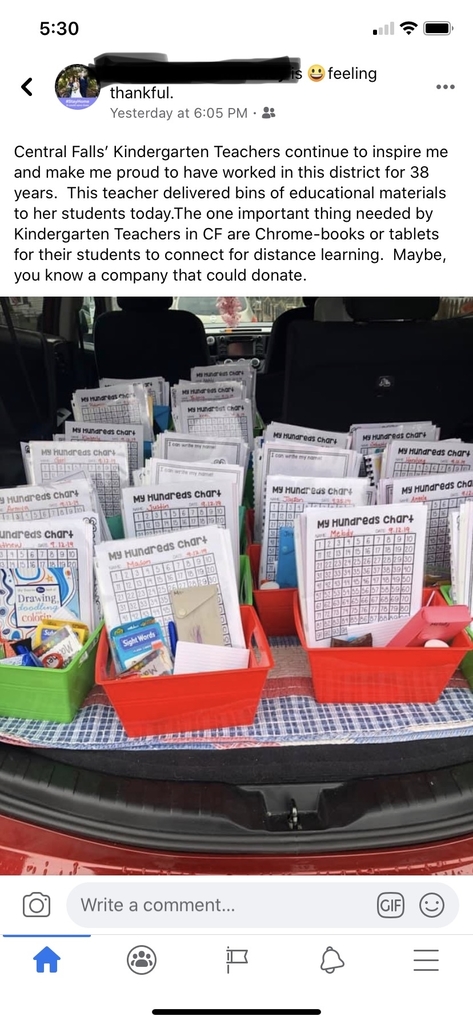 For the health and safety of everyone, we are changing the Chromebook distribution to delivery. There will NOT be pick-up at Veterans Elementary School tomorrow. We will begin this with 5 busses tomorrow morning and distribute by grade level starting with 8th grade. The goal is still to have a device in every household by Friday afternoon. Thank you, Dr. Toledo




Families, we are working on a plan to provide to-go breakfast and lunch for all our students through a drive-thru or walk up station at Central Falls High School while school is closed. We expect to be up and running by Tuesday. More details to come! Familias, estamos trabajando en un plan para proporcionar desayuno y almuerzo para llevar a todos nuestros estudiantes a través de una estación de autoservicio o caminata en la Escuela Secundaria Central Falls mientras la escuela está cerrada. Esperamos estar en funcionamiento el martes. Más detalles por venir!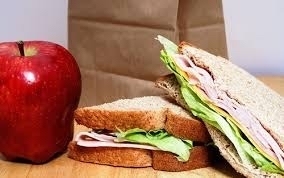 All CF schools will be closed March 16-20, 2020 following guidance from the Governor and RI Department of Health.

Families, to keep our whole community as healthy as possible, Parent Teacher Conferences this week are CANCELLED. All schools will have full day schedules Wednesday and Thursday. Familias, para mantener a toda nuestra comunidad lo más saludable posible, las conferencias de padres y maestros de esta semana se CANCELAN. Todas las escuelas tendrán horarios de día completo los miércoles y jueves.