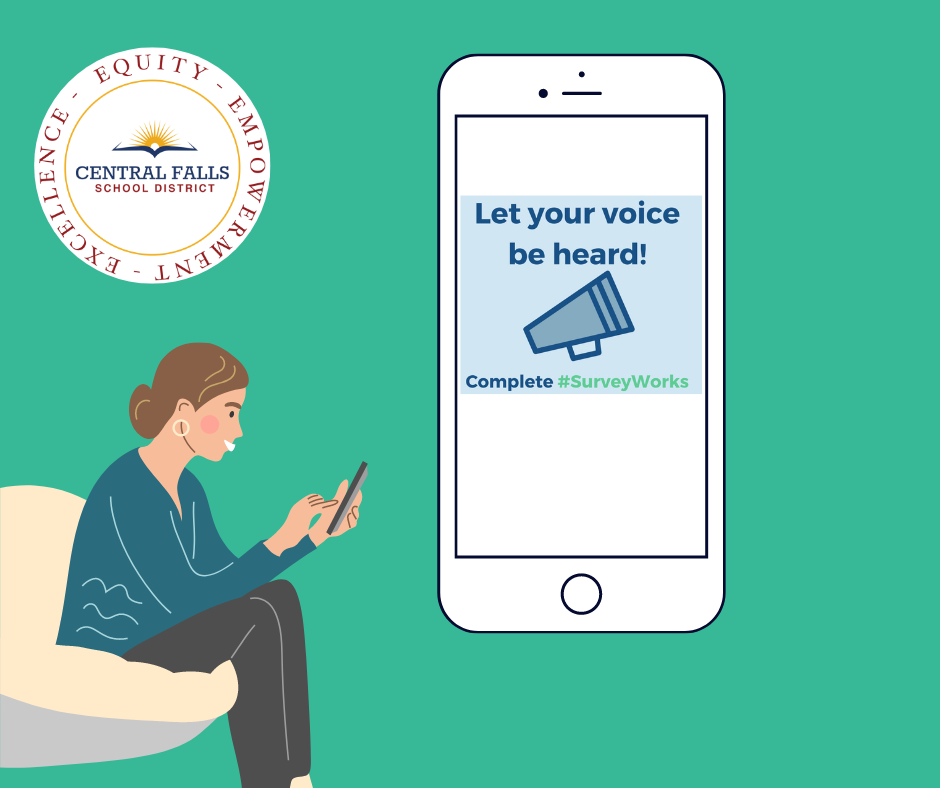 SurveyWorks#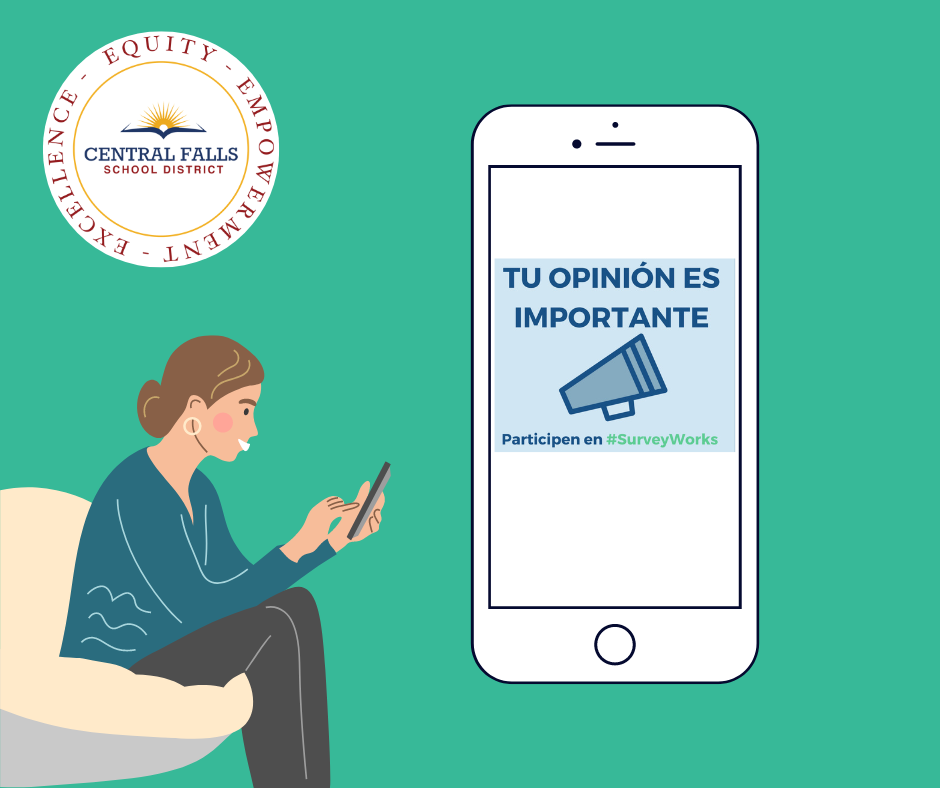 SurveyWorks#
Dear Parents,

The Rhode Island Department of Elementary and Secondary Education (RIDE) conducts annual surveys of students, parents, teachers/staff, and administrators as part of a coordinated effort to improve schools.

Don't miss this critical chance to share your feedback. Your input is critical as we work to make our schools and district as good as they can be. The survey closes on March 31.

By visiting this page, you may complete the survey online using a computer, tablet, or smartphone.
Estimados Padres,

El Departamento de Educación de Rhode Island (RIDE) realiza encuestas anuales a estudiantes, padres, maestros/personal y administradores como parte de un esfuerzo coordinado para mejorar las escuelas.

No pierda esta oportunidad crítica de compartir sus comentarios. Su aporte es crítico mientras trabajamos para hacer que nuestras escuelas y distrito sean lo mejor posible. La encuesta cierra el 31 de marzo.

Puede completar la encuesta en línea usando una computadora, tableta o teléfono inteligente haciendo clic aquí.