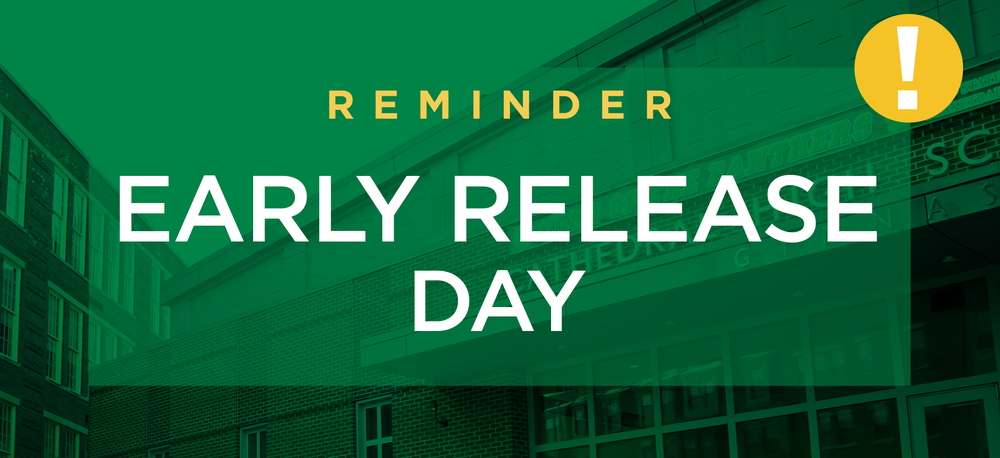 Letter from the Principal about Early Release Days
Jamie Hill
Monday, October 07, 2019
Dear CFHS parent/guardian,
Before the school year, we sent a welcome letter to all of our families which included some new programs for this year, including early release days every other Wednesday, when students would be dismissed at 12:30 so that teachers could have much needed planning time together. The Board of Trustees asked us to delay this program, requesting more information, which we provided at their October 3rd meeting. We will begin our early release days beginning this Wednesday, October 9th. The schedule for the rest of the year is listed on the reverse side of this paper.
One question the Board of Trustees posed was if students would have opportunities to continue their school day on early release days. We will not be requiring students to remain at school on early release days but will have a variety of opportunities of which students can take advantage. The gymnasium will be supervised and available, allowing students to stay and exercise or engage in team-building activities with Restorative staff. We are developing service learning and internship opportunities for students who wish to take advantage of this time to enrich their learning. Finally, for students who are struggling academically, we will be offering academic tutoring. If students continue to struggle, that academic support may become required.
If you would prefer to have your child stay on campus until 2:30, we will accommodate your request, provided you contact us and have a conversation with your child regarding why you choose to have him/her remain on campus. He/she will then have the opportunity to determine how he/she would prefer to spend their time here, given the menu of opportunities we can provide. Please call 727-7710 and choose the absence option (1) and leave your name and your child's name and grade. We will assume you want your child to stay each early release day unless you indicate it is only for one Wednesday.
We will continue to work to expand our opportunities for students, in particular, in the area of enrichment activities. If you or someone you know, would be able to provide a CFHS student such an enrichment opportunity, please contact Jackie Barbosa at barbosaj@cfschools.net so she can coordinate.
Thank you and please do not hesitate to contact us if you have any questions.
Bob McCarthy
Principal
---
Early Release Dates
October
10/9
10/23
November
11/13
11/27
December
12/11
January
1/15
1/29
February
2/12
2/26
March
3/11 (parent teacher conferences, no school)
3/25
April
4/8
4/29
May
5/13
5/27
June
6/10