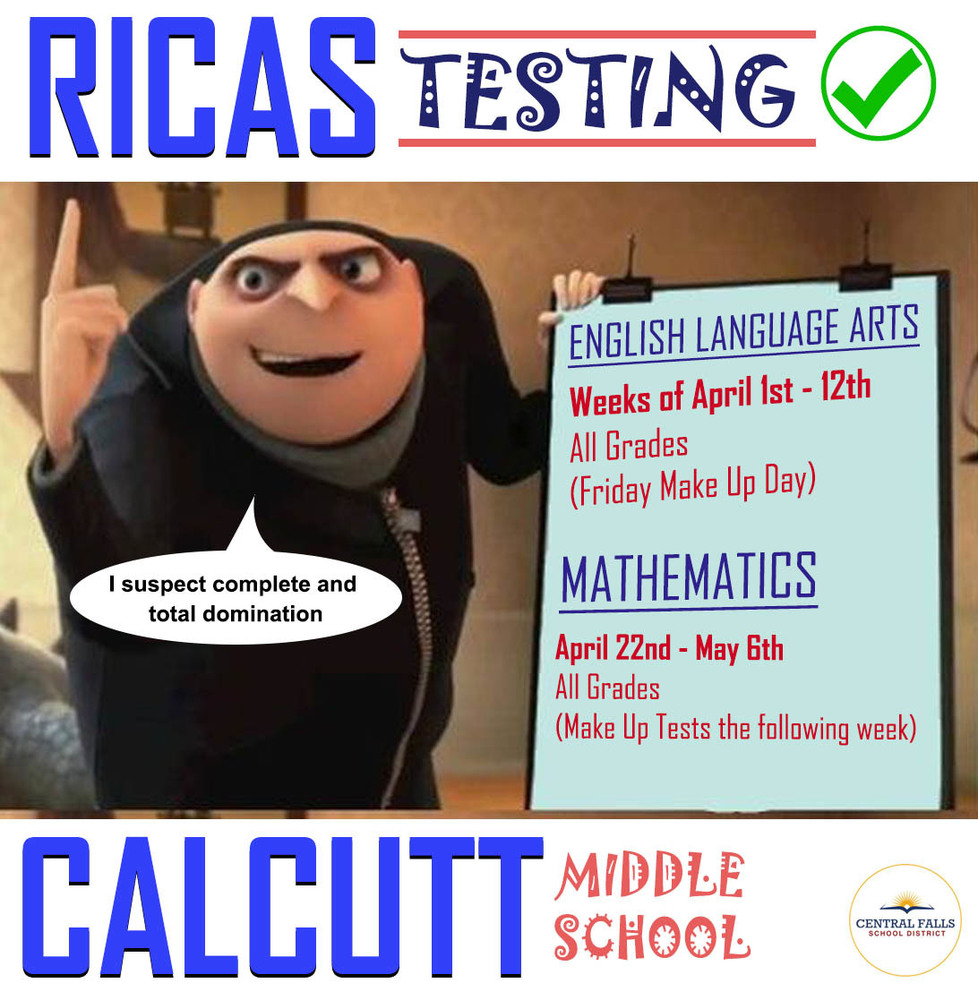 RICAS Schedule is ready AND SO ARE WE!
Victor Ramos
Friday, March 29, 2019
With over 100 of our students scoring a perfect 100 on the RICAS pre-exams, we are FIRED UP and ready to roll next week. Let's GO! Check out our calendar below and videos on what your student should not bring to school during testing.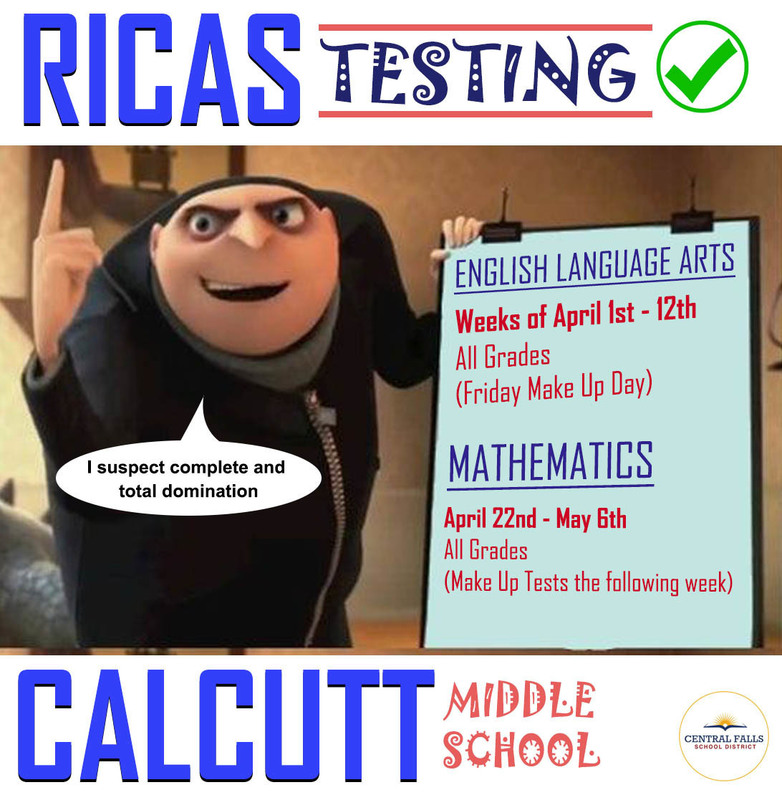 ENGLISH VERSION
EN ESPANOL