@cfschools student, Lorraine is featured in this @RIKidsCount video about #personalizedlearning. Featuring the work of @YoungVoicesRI. #CFRedesign focused on student-centered learning. @nelliemaeedfdn @vcapellan @jaymidwood @annakids1st @RIDeptEd
https://youtu.be/6HQbnDYgx3c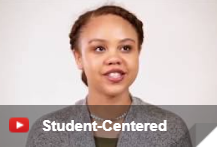 "Rhode Island has been recognized as leader in the country for its work on personalized learning, with districts and charter schools across the state – including Central Falls, North Smithfield, Providence and West Warwick..." Check out story on WPRI Channel 12.
Congratulations to all Central Falls students, families, teachers and staff on a successful opening day. We are off to a great start for the 2018-2019 school year. Go Warriors!!
Early Dismissal for all Central Falls Schools on August 30th due to excessive heat. Early Dismissal starts at 11:30am. Please stay safe!