Central Falls High School Students engaging with underwater exploration. To read the article, copy and paste the link into a browser (
https://goo.gl/hfXdoZ
).
CFSD is pleased to welcome Ms. Tatiana Baena to serve as our new Director of Enrichment Opportunities. We are very excited to have a former Central Falls High School graduate and Central Falls resident to serve in an administrative position within the school district.
NOW HIRING: Our talent pipeline continues to strengthen. Apply now to be a part of the 18/19 Fellows cohort, a residency-like program in urban education and student-centered learning and teaching.
https://www.schoolspring.com/job.cfm?jid=3014426
Homecoming Weekend!!! Come support our teams as we celebrate our student athletics at Max Reed Field in Pawtucket tomorrow. Adults pay $4 and students pay $2 at the gate. Our football team competes against Tolman - 1:30pm Our girls soccer team competes against Shea - 4pm Our boys soccer team competes against NProv -7pm
@cfschools student, Lorraine is featured in this @RIKidsCount video about #personalizedlearning. Featuring the work of @YoungVoicesRI. #CFRedesign focused on student-centered learning. @nelliemaeedfdn @vcapellan @jaymidwood @annakids1st @RIDeptEd
https://youtu.be/6HQbnDYgx3c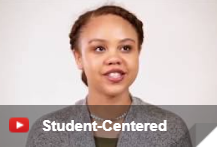 "Rhode Island has been recognized as leader in the country for its work on personalized learning, with districts and charter schools across the state – including Central Falls, North Smithfield, Providence and West Warwick..." Check out story on WPRI Channel 12.
Congratulations to all Central Falls students, families, teachers and staff on a successful opening day. We are off to a great start for the 2018-2019 school year. Go Warriors!!
Early Dismissal for all Central Falls Schools on August 30th due to excessive heat. Early Dismissal starts at 11:30am. Please stay safe!