Familias, recuerden que la escuela comienza de nuevo mañana. ¡Vamos por el 100% de asistencia para todos los 3,000 estudiantes de CFSD! Families, remember school starts again tomorrow. Let's go for 100% attendance for all 3,000 CFSD students!

Did you know your school district has a mobile app? There is an app for that! You can watch this video (
https://bit.ly/2Q6pFs6
) on how to get 'EVERYTHING Central Falls School District' in your pocket! Stay connected with us!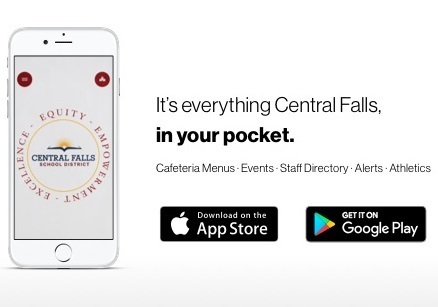 ¿Sabía que su distrito escolar tiene una aplicación móvil? ¡Hay una aplicación para eso! ¡Puedes ver este video (
https://bit.ly/39vG3Ky
) sobre cómo obtener 'TODO el Distrito Escolar Central Falls' en tu bolsillo! Mantente conectado con nosotros!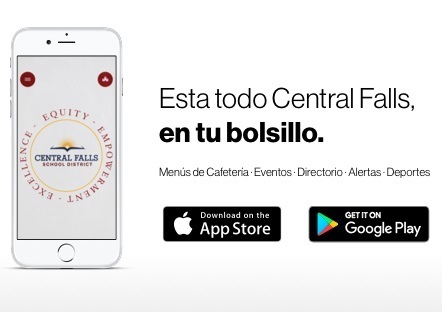 There is a 2 hour delay for Central Falls Schools. There will no Pre-kindergarten AM session. Hay un retraso de 2 horas para las escuelas de Central Falls. No habrá sesión de AM de prejardín de infantes.

There will be no school today at Ella Risk Elementary, Calcutt Middle School, & Central Falls High School due to a power outage.

A flu clinic will be held at Veterans Memorial on Wednesday, October 9th from 4pm to 6pm and is open to anyone 3 years of age or older. No pre-registration required. There is no out of pocket cost for ANYONE. For more information, call health information line at 401-222-5960.

Monday August 26th from 10:00 a.m. to 3:00 p.m. free haircuts will be available for Central Falls students at Calcutt Middle School. You must register your children by sending a message to 401-617-9128 or 401-617-8645.

Homecoming Weekend!!! Come support our teams as we celebrate our student athletics at Max Reed Field in Pawtucket tomorrow. Adults pay $4 and students pay $2 at the gate. Our football team competes against Tolman - 1:30pm Our girls soccer team competes against Shea - 4pm Our boys soccer team competes against NProv -7pm

Early Dismissal for all Central Falls Schools on August 30th due to excessive heat. Early Dismissal starts at 11:30am. Please stay safe!