Technology Help Hotline
Jamie Hill
Monday, April 06, 2020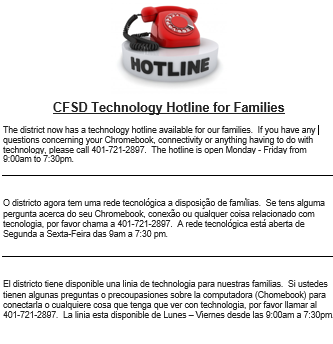 Walk-in Times: Tuesdays and Thursdays from 9am -12pm will be located at Veterans Memorial to provide hardware and in-person support.
Horario de atención: los martes y jueves de 9 a.m. a 12 p.m. se ubicarán en el Veterans Memorial para brindar hardware y asistencia en persona.
Tempos de apresentação: as terças e quintas-feiras, das 9h às 12h, estarão localizadas no Veterans Memorial para fornecer hardware e suporte presencial.