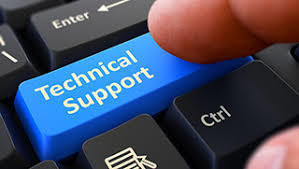 CFSD Tech Support Page is coming
Osiris Gonzalez
Tuesday, March 31, 2020
Hello CFSD families. We are in DISTANCE LEARNING MODE and want to provide you with technical support through this time. Our goal is to make this landing page a place where we can have quick answers for you. We are expanding the amount of information on this page.
Hola familias de CFSD. Estamos en MODO DE APRENDIZAJE A DISTANCIA y queremos brindarle asistencia técnica durante este tiempo. Nuestro objetivo es hacer de esta página de destino un lugar donde podamos tener respuestas rápidas para usted. Estamos ampliando la cantidad de información en esta página.

Olá famílias CFSD. Estamos no MODO DE APRENDIZAGEM À DISTÂNCIA e queremos fornecer suporte técnico nesse período. Nosso objetivo é tornar essa página de destino um local onde possamos obter respostas rápidas para você. Estamos expandindo a quantidade de informações nesta página.

For information on connecting to our TMobile Hotspots, please click here.